Akademos online bookstore solution enables students across multiple campuses to conveniently purchase low-cost textbooks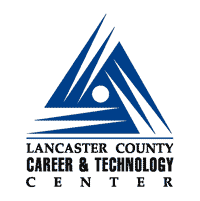 Akademos and Lancaster County Career & Technology Center (LCCTC) have launched an online bookstore enabling LCCTC students at multiple campuses to purchase low-cost course materials anytime, anywhere. LCCTC, based in Southeastern Pennsylvania, was named one of the nation's top 150 community colleges by the Aspen Institute College Excellence Program.

Students in LCCTC programs including Agriscience, Information Technology, Culinary Arts and other areas can now shop for textbooks in new, used, rental and eBook formats on any device using a custom-branded version of the mobile-optimized Akademos online bookstore. Students save an average of 60% off the list price of their course materials using Akademos' exclusive marketplace of over 100 million new and used textbooks.

"Until now our students have purchased textbooks through our registrar, or they were included with tuition. Our new Specialized Associate's Degree programs provided an avenue to look at alternatives that would increase efficiency and improve textbook affordability," comments David Warren, executive director, LCCTC. "The Akademos online bookstore solution allows us to accomplish both of those goals while providing students with an exceptional purchasing experience and the anytime, anywhere convenience of internet ordering."
"This partnership helps LCCTC save its students money and alleviates the need for the registrar's office and other departments to manage the logistics of textbook ordering and delivery," states John Squires, chief executive officer, Akademos. "Our end-to-end online bookstore solution enables LCCTC to enhance student satisfaction while allowing its staff to focus on achieving its mission to prepare people for skilled, innovative and productive careers."